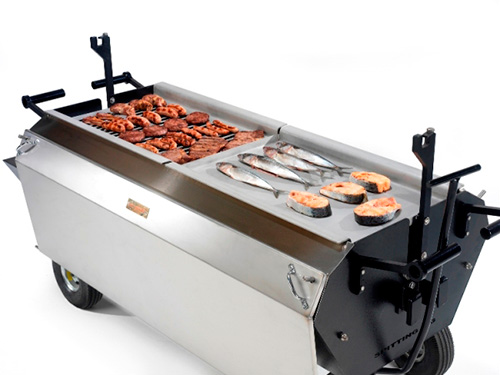 Our most exciting accessory yet is our brilliant BBQ set which can really transform your Platinum used hog roast machine. It will extend your roaster to cook all sorts of food products and give them that BBQ flavour, an ideal purchase before the summer events season – or a fun way to liven up catering all year round. Nothing beats a laidback Barbie.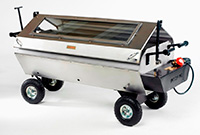 Our BBQ set fits on top of the Platinum hog roast machine. The doors that are usually used on the roaster and hung on the sides of the machine to allow for maximum surface area. Heat comes from two gas burners that run the length of the roaster and these can be controlled by thermostatic taps to ensure that you have the right cooking temperature at all times. Our BBQ set is ideal for cooking all sorts of BBQ favourites: kebabs, steaks, sausages, chicken wings, burgers, fish portions and grilled garlic bread. The versatility this set gives your machine is exceptional.
Want to know more about this bestseller? Give us a call to discuss how it works in more detail. If you have any questions about our other hog roasting accessories, we're happy to help with that too!